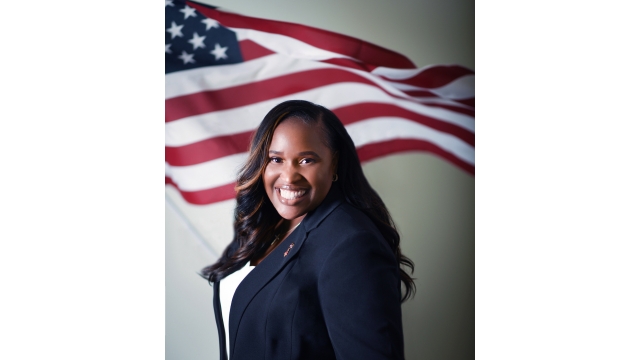 Determined to solidify Mississippi's ranking as the number one state in the U.S. for gains in 4th grade reading on the National Assessment of Educational Progress, entrepreneur Katina Holliday, founder of the nonprofit Holliday's Helping Hands in Los Angeles, recently sponsored a reading tutoring program for students at Belle Elementary School in her hometown of Aberdeen, MI. The Life Enhancement and Academic Development (LEAD) project provided tutors for a six-month period where they helped students hone their reading skills through culturally appropriate materials.
"While helping improve their reading abilities, the LEAD program also focused on content that taught them about character building and the importance of family engagement," says Holliday, who said that all of the participating students were 4th graders. "What better way to give back to my hometown than to invest in our greatest resource — our children."
In addition to emphasizing the importance of building vocabulary, increasing fluency and creating greater comprehension, the tutoring sessions worked closely with students to develop their love for reading.
"These kids want to learn and the LEAD program was a great stepping stone as they further their education," adds Holliday. "It's been rewarding to see many of the students now favoring books over video games. If we can continue on this track, they will, no doubt, have a brighter future."
Miss Holliday established her eponymous nonprofit in 2018 to help LA County's general homeless population as well as young mothers recently released from incarceration. Holliday's Helping Hands (HHH) has created a formula that has been especially productive for clients that involves them developing "roadmaps" for their futures.
These are detailed, comprehensive plans that help them hone their lifestyle skills, plan home budgets, prepare for job interviews and become good neighbors and citizens. HHH's Shine Ambassador Program then trains and prepares them for jobs in various fields including food service, landscape maintenance, screen printing and customer service. HHH currently boasts a workforce of 200 who possess a range of skills from social work to maintenance.
For more information about HHH, call (424) 340-2468 or visit www. hollidayshh.org.
*****
Hollidays Helping Hands
+1-562-225-9981
17420 S Avalon Blvd, Ste. 101
United States
COMTEX_410221796/2764/2022-07-15T01:24:48
Disclaimer: The views, suggestions, and opinions expressed here are the sole responsibility of the experts. No Bengaluru Bytes journalist was involved in the writing and production of this article.